All that you take from me is coffee and tea, and sympathy... and sometimes a little bit of chocolate. Have a happy browsing!✿✿✿
All that we see or seem is but a dream within a dream. ~Edgar Allan Poe
✿✿✿ I do not own most of the photos I post, I own nothing, unless stated. If some of them belong to you or you see a miscredit, please tell me, so I could fix it or remove the photo. ✿✿✿ All pictures belong to their rightful owners, so please, don't remove the credits I give them.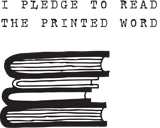 When I see a beautiful book, when I smell the scent of a freshly printed or a very old book, when I feel the paper between my fingers, when I hear the rustling of the pages turning, I remember why I'll always love the printed world. ✿✿✿✿✿✿✿✿✿✿✿
Pages
Stuff I like
"

I'm history! No, I'm mythology! I don't care what I am, I'm free!!

"

— Genie - Aladdin (1992)

I hear my mom shrieking downstairs, shouting...
View more likes